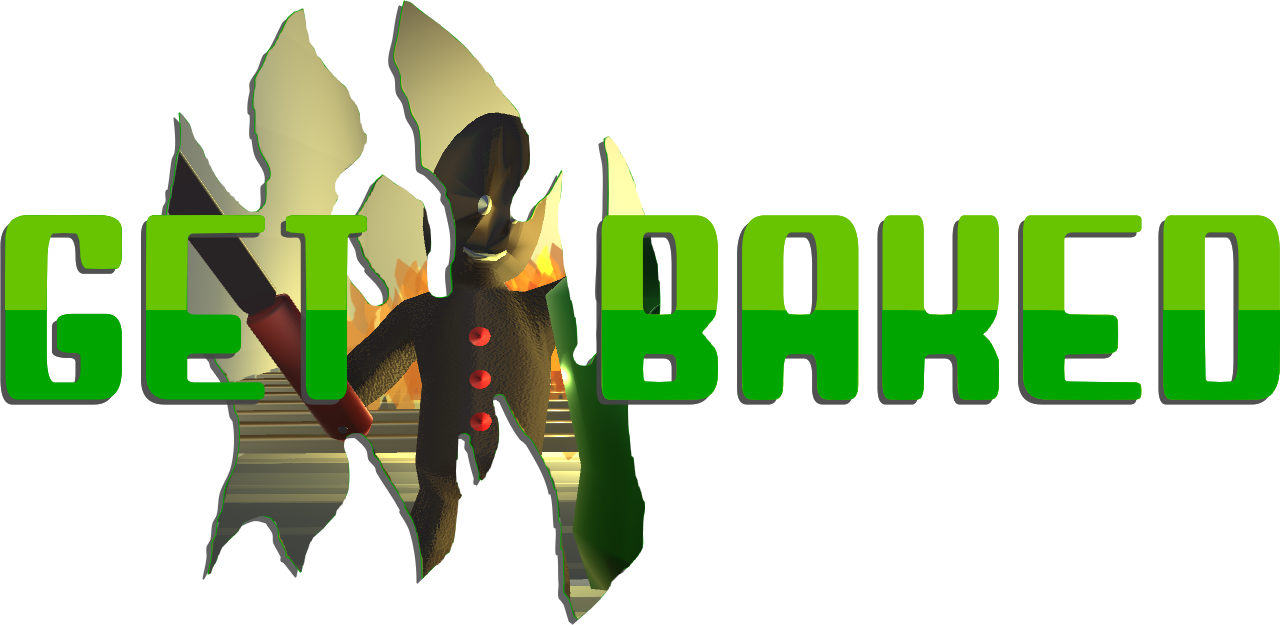 Get Baked (LD41)
A downloadable game for Windows
Help Peppy the green pepper get baked!
In this cooking/shooter hybrid, drop into the open oven door to achieve Peppy's dream of getting baked - but lookout for the knives, saws and more left by his nemesis, the gingerbread man.
THE GOAL
Drop into the open oven door while dodging knives, saws and more, while burning the gingerbread men standing on shelves along the walls.
CONTROLS
The controls are relatively simple.
WASD/Arrow keys: Movement
Mouse: Camera control
Left mouse button: Fire pepper spray to burn the gingerbread men
Comments
Log in with itch.io to leave a comment.
I couldn't get it to run past the intro comic :(
Sorry about that! If you press escape during or after the comic, a button should appear near the bottom of the screen that will let you continue. Hopefully this fixes it for you.